Ken Kragen - Producer, "We are the World" Creator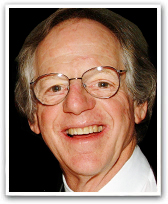 A graduate of Harvard Business School Ken Kragen's illustrious career far transcends the music and entertainment industries where he has spent many incredibly successful years. He has managed some of the world's most important entertainers, including Kenny Rogers, Lionel Richie, Trisha Yearwood, Olivia Newton John, The Bee Gees, Burt Reynolds, The Smothers Brothers and many others. He was the creator and organizer of "We Are the World", "Hands Across America", and Cisco System's "NetAid". Kragen has also produced a variety of film and television projects. Amazingly over 95% of the acts he managed have become stars, and 90% of the projects he created and spearheaded have achieved success. During the past few years, Kragen has devoted an increasing amount of his time to speaking and writing as well as consulting work for leading corporations and many non-profit organizations. He has done work for Cisco Systems, New York Life Insurance, Eastman Kodak, The Hollywood Reporter and the Country Radio Broadcasters Association to name a few.
Stay Updated With All Our Events & Team Of Heros!