Michael J. Sheehan - PA-C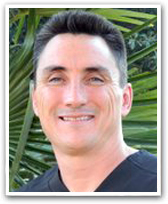 Mr. Sheehan is a State of Texas Licensed Certified skilled Physician Assistant with many years of experience in Family Practice, as well as, clinical and surgical Orthopedics. Mr. Sheehan received his Bachelors of Science – Physician Assistant Studies from the University Of Nebraska in conjunction with the Department of Defense Interservice PA Program, Fort Sam Houston, in San Antonio, Texas. Mr. Sheehan also received an Associate Degree in General Education with emphasis in Sports Medicine from Grossmont College in San Diego, CA. In addition to his education and Medical experience, Mr. Sheehan is a retired Captain of the US Navy and US Army National Guard with over 21 years of honorable service with numerous awards. His professional affiliations include the American Academy of Physician Assistants, American Heart Association, Abbott Pharmaceuticals – Former Speaker, Professional Licensure and Certifications, National Commission on Certification of Physician Assistants, Department of Public Safety and the DEA.
Stay Updated With All Our Events & Team Of Heros!