Robert J. Longenecker - Radiologist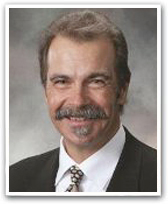 Mr. Longenecker is a Director of Radiologics, Radiology and Diagnostic Imaging in Irving Texas. He is a Magna Cum Laude graduate of Cleveland Chiropractic College in Kansas City, Missouri. He completed his residency in Diagnostic Radiology. Mr. Longenecker is a Diplomat of the National Board of Chiropractic Examiners, and the American Chiropractic Board of Radiology. He has publications in Metastatic Carcinoma, Abdominal Aortic Aneurysm and Essentials of Skeletal Radiology just to name a few, and has been involved in multiple Post Graduate Seminars and lectures. Mr. Longenecker is an eight (8) time honorary of Outstanding Educator at Parker College of Chiropractic, and has professional associations with American Chiropractic Association, Texas Chiropractic Association, ACA Council on Diagnostic Imaging, American Chiropractic College of Radiology, and Clinical Magnetic Resonance Society.
Stay Updated With All Our Events & Team Of Heros!